Breastfeeding 101 Class
Bring your questions for this interactive, fun, FREE class.
This evening class for expectant parents is designed to review breastfeeding basics including benefits of breastfeeding, keys to success, and tips to get through the first few weeks. We will also discuss newer research including the power of "skin-to-skin" with your baby after birth and pumping and going back to work.
Class size is limited, so registration is required.
Sept 21 Thursday 6p-8p
Nov 30 Thursday 6p-8p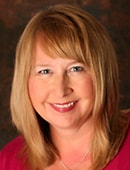 About Katy
In addition to being board certified in Pediatrics, Katy is an international board certified lactation consultant (IBCLC) and has extensive experience in lactation in both the hospital setting and outpatient areas.
She is a Perinatal Educator and teaches breastfeeding classes and newborn care to expectant families at local hospitals.
Location
Northpoint Pediatrics
9669 East 146th Street
Community Room, Suite 160
Noblesville, IN 46060